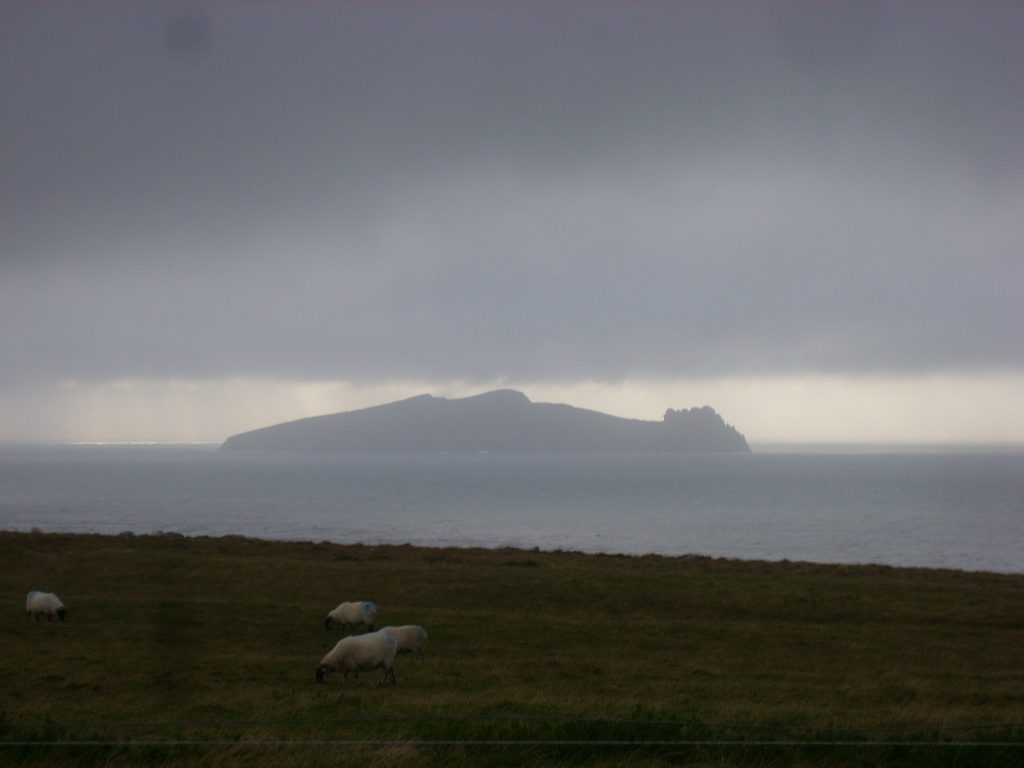 One of the most scenic drives in Europe is the Dingle drive around Slea Head – the western tip of the Dingle Peninsula where glimpses of Slea Head and the Blasket Islands provide stunning sea views.
My favorite part of the drive is just past the Great Blasket Center.  Across the water on sees the "Sleeping Giant" – an off-shore island that looks remarkably like a giant stretched out on his back with hands resting across his stomach.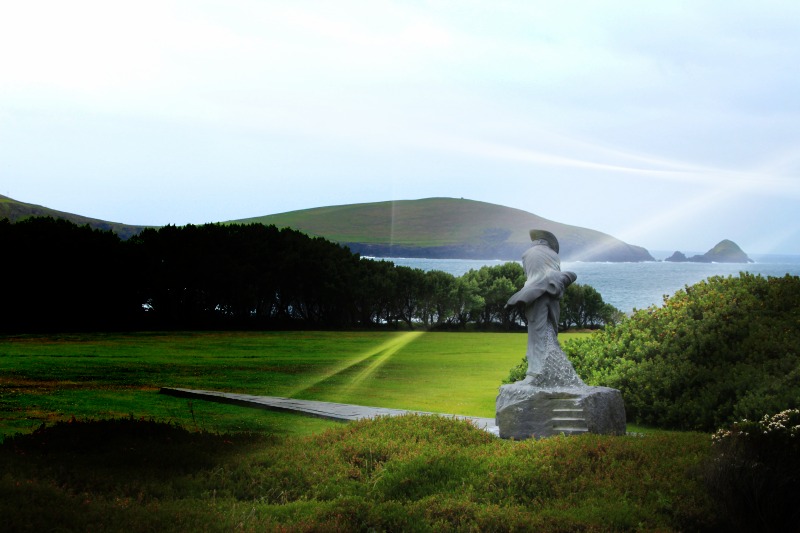 Nearby on the hilly ground  on the land-side of the road are abandoned potato farms, left when the blight hit, never to be reclaimed.  Whether sunny, cloudy or pouring rain, the Slea Head drive offers the traveler or pilgrim a peaceful, scenic look that has been relatively unchanged for centuries.
Slea Head is marked by a life-size white crucifix with Mary and St. John standing by.  It appears incredibly stark in contrast to the gray rock and earth behind it and the blue / white surf below it.  The white statues stand out, identifying Slea Head to the fisherman, and on a clear day- even some islanders can catch a glimpse.